Best cloud Accounting software for freelancers
Stay more connected to your clients with the best accounting software for freelancers. Vencru's mission is to ensure you are smarter not harder. Don't waste precious time trying to sort out bookkeeping or accounting when you should be focusing on the core of your business. Send invoices in seconds. Collaborate with employees. Manage clients better. Manage expenses with so much ease. Gain insights that would triple business growth.
The best accounting software for freelancers
The different dynamics of accounting are not something you want to deal with as a freelancer. Vencru is built around ensuring that your freelance business is sustainable while still maintaining an updated accounting system.
Vencru accounting software for freelancers is cloud-based accounting software. This means you can access it from anywhere at any time. At the end of the day, you have the flexibility to run your business whenever you want.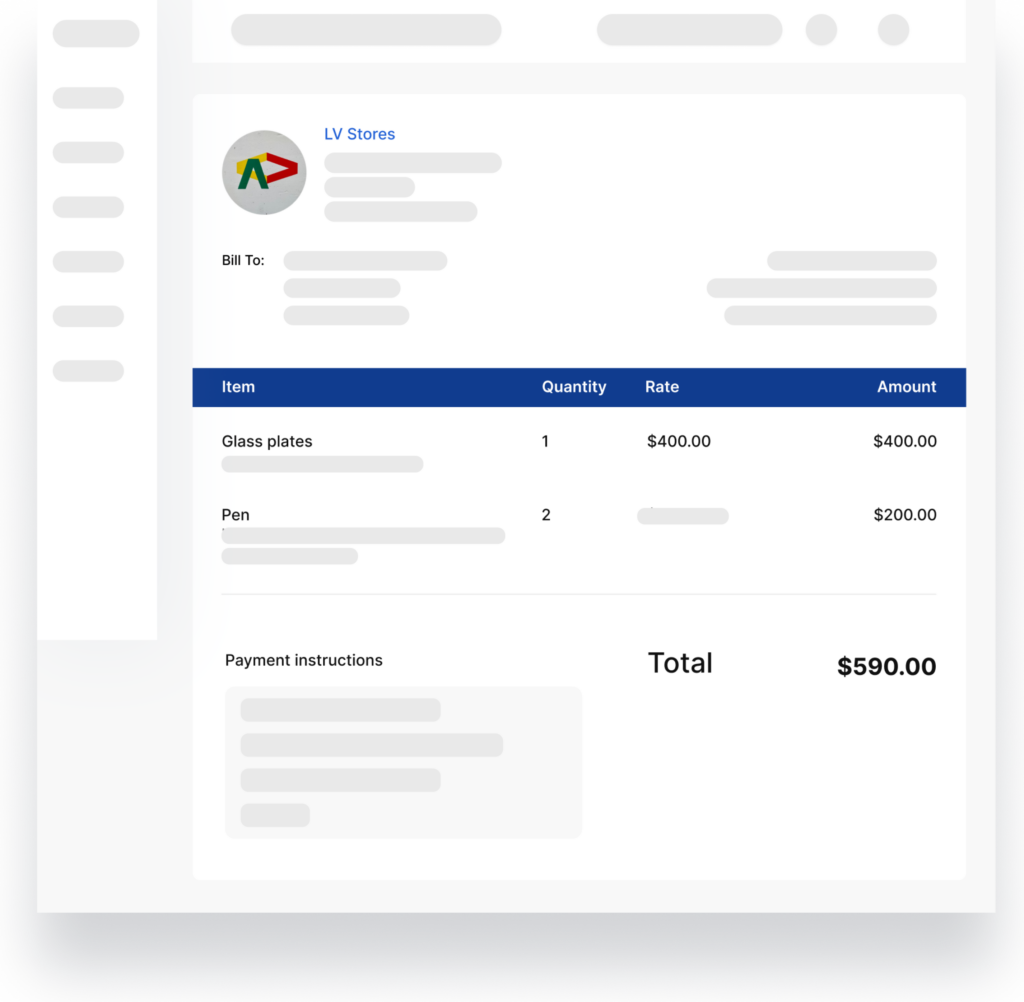 Automate tasks such as sending invoices, organizing expenses, and sorting for unpaid invoices and debtors with the best free accounting software.
Impress your clients with professional-looking invoices and receipts. Add your business logo and showcase your branding to clients.
Easier invoicing and billing
Provide your clients with multiple payment options that get you paid faster. Add invoice due dates and personalized notes to invoices. This helps your customers understand the payment terms and conditions.
With Vencru, it is easy to store and track all client data. Their names, birthdays, favorite purchases, etc. View a history of all their purchase, payments, and debts and download client statements. Improve your client relationship with Vencru.
Find out why business owners around the world love Vencru
Hear from some of our amazing customers who manage their business with our bookkeeping and accounting software
Organize your business expenses
Log in your business expenses and Vencru would automatically categorize them for you. Upload payment receipts for each expense transaction as well. The accounting software for freelancers makes it easy to view business expenses at a glance.
Collaborate with your team
Invite your team members or contractors to collaborate with you on projects. Give them access to send invoices, input expenses, and monitor client history.
Upgrade your freelance business with simple financial or double entry reports
With Vencru's accounting software for freelancers, you can tell how well your freelance business is performing. The business overview dashboard gives you a simplified report on freelance business performance.
You get insights into sales & profits, client performance, and inventory (if any) performance, with the management system.
Vencru double-entry accounting software for freelancers helps you keep track of all your business transactions. Now you can tell business performance in one glance and make better and more informed decisions needed to improve business growth.
Stay on top of your financial statements in real-time.
With simplified access to these reports, you can take more well-informed business decisions.
Accounting app for freelancers
Check-in on your freelance business from anywhere. Vencru accounting software for freelancers has a mobile app that allows you to manage your business, connect with clients, or review business reports at any point.
Send invoices or receipts while on the move.
Choosing the best accounting software for your freelance business
As a freelancer, you want intuitive accounting software that can handle all your bookkeeping needs. Vencru is built in ensuring that you get paid faster by issuing invoices and enabling a secure online payment method. You can also personalize and showcase your branding by adding a logo to invoices.
Track business expenses so you're aware of where your money is going. Need to review your business performance? Get simplified business reports – Sales report, Profit & Loss reports, Expense analysis, etc.
Vencru support team is always on the ground to provide the much-needed human support and interaction for your freelance business. We go above and beyond to attend to you on any of our support channels: Live Chat, E-mail, or WhatsApp
Start your 30-day free trial
Join over 25,000+ businesses already growing with Vencru.