Free Point of Sale Software and Inventory Control System
Turn your device into a powerful point of sale system. Streamline your retail operations, manage inventory, track sales, and access powerful analytics – all in one place.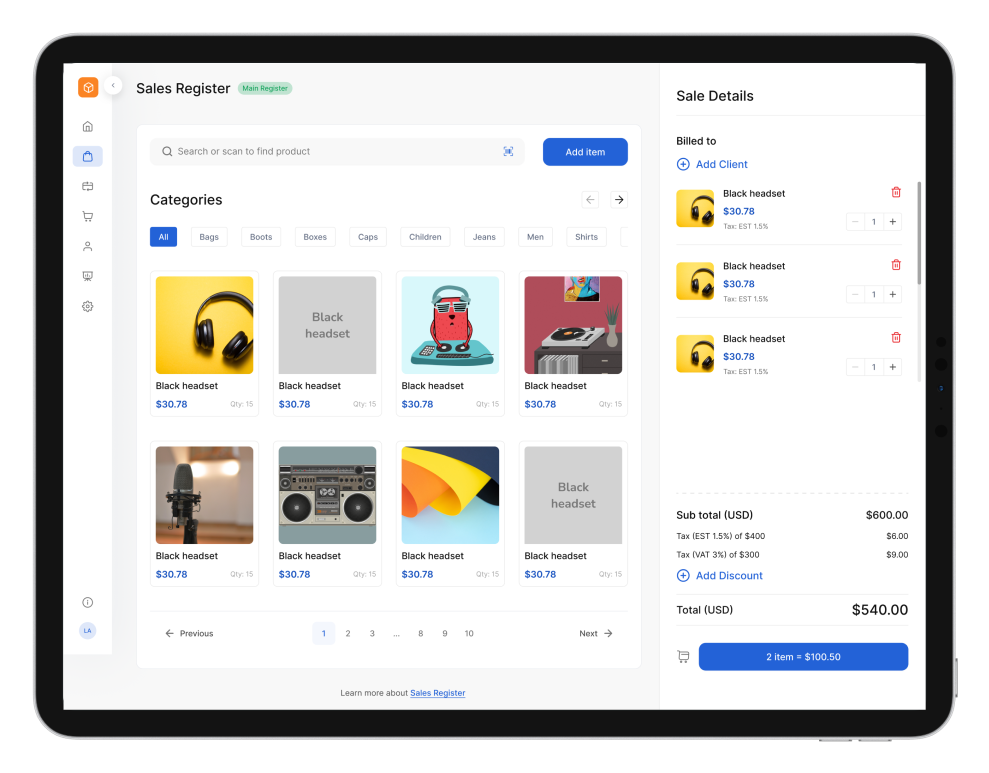 Turn any device into a powerful POS Software
Benefits of our all-in-one point of sale system
Vencru's POS system empowers retailers and wholesalers to take control of their operations, boost efficiency, and drive growth. Seamlessly manage orders, inventory, suppliers, customers, teams, and stores – all from a unified platform.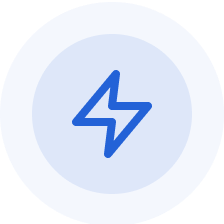 Say goodbye to manual order processing. Vencru's POS system streamlines sales management, ensuring you provide efficient customer service.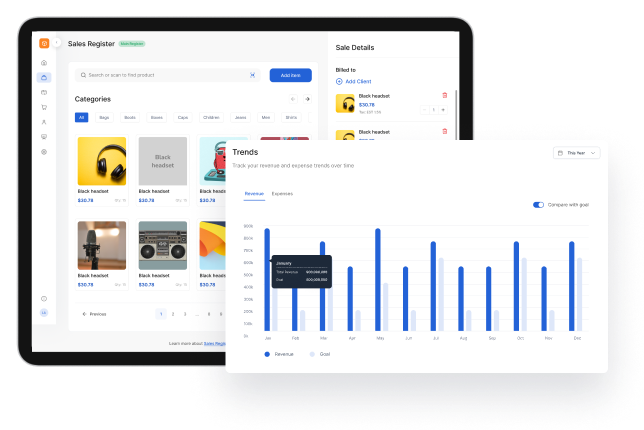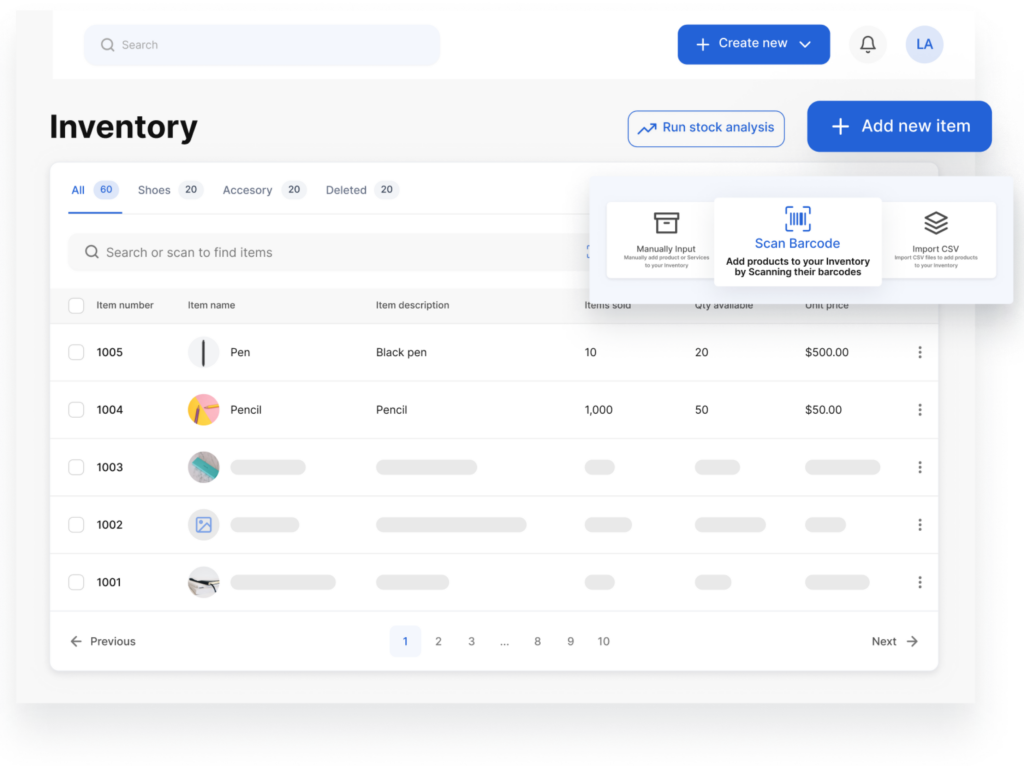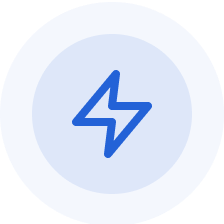 Manage inventory in real time
Optimize your inventory control with real-time updates, expiration tracking, and efficient stock management.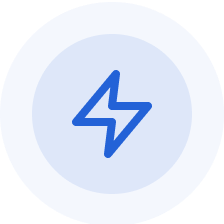 Manage vendors and billing
Simplify vendor relationships with centralized information and streamlined communication.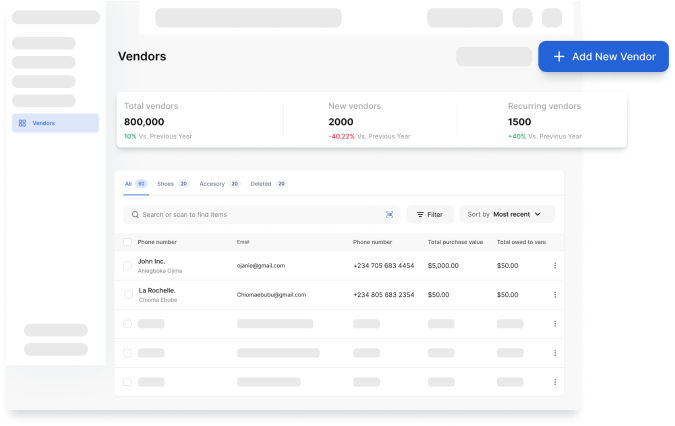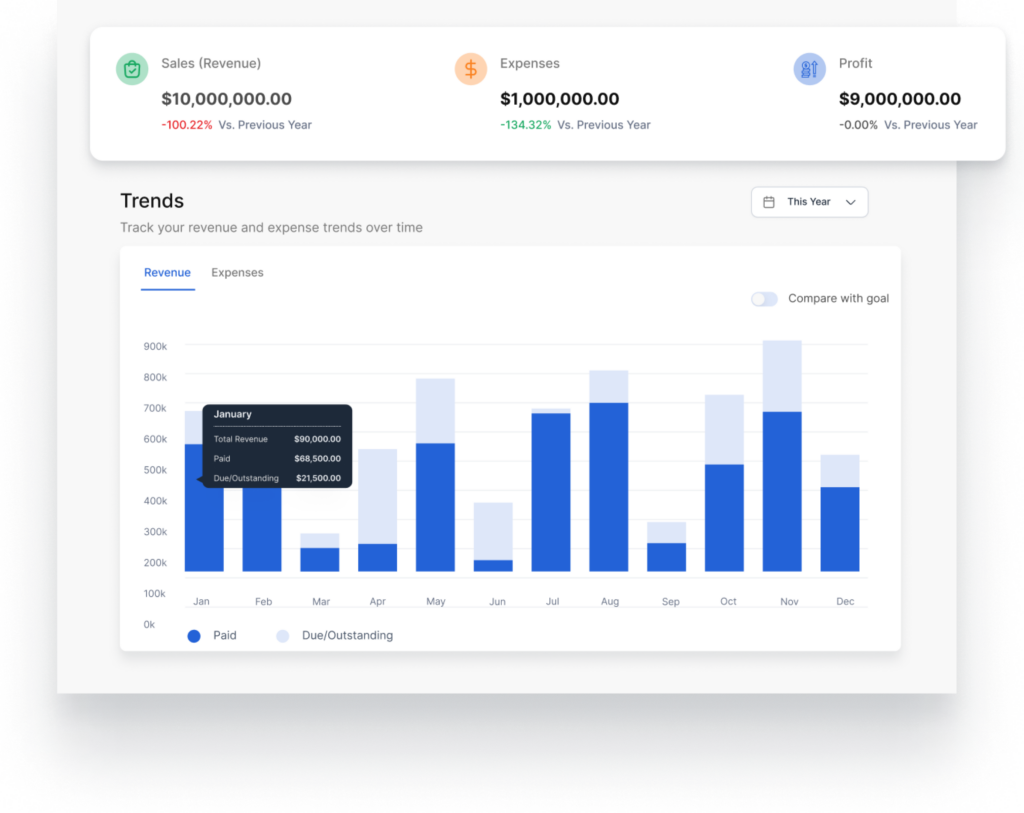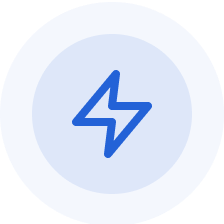 Compare sales and expenses to target and budget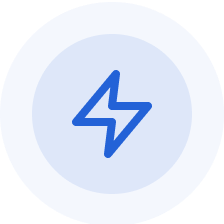 No need for multiple software to manage operations and accounting. Use Vencru's in-built accounting software to ensure accurate and compliant financial records.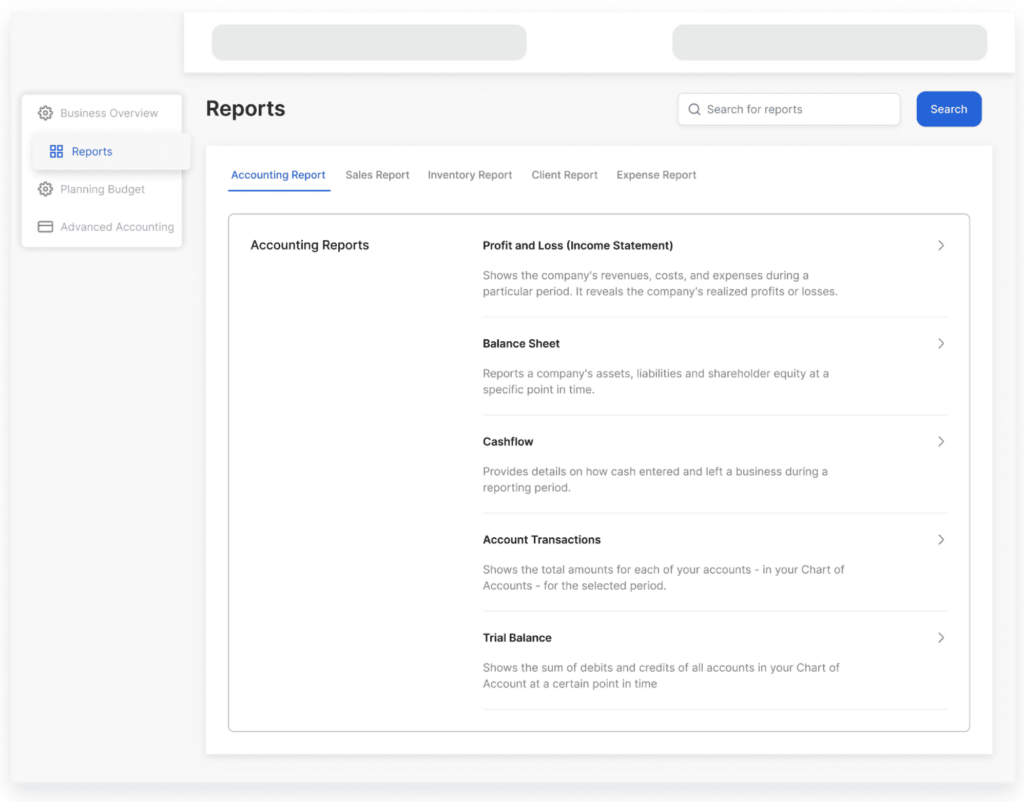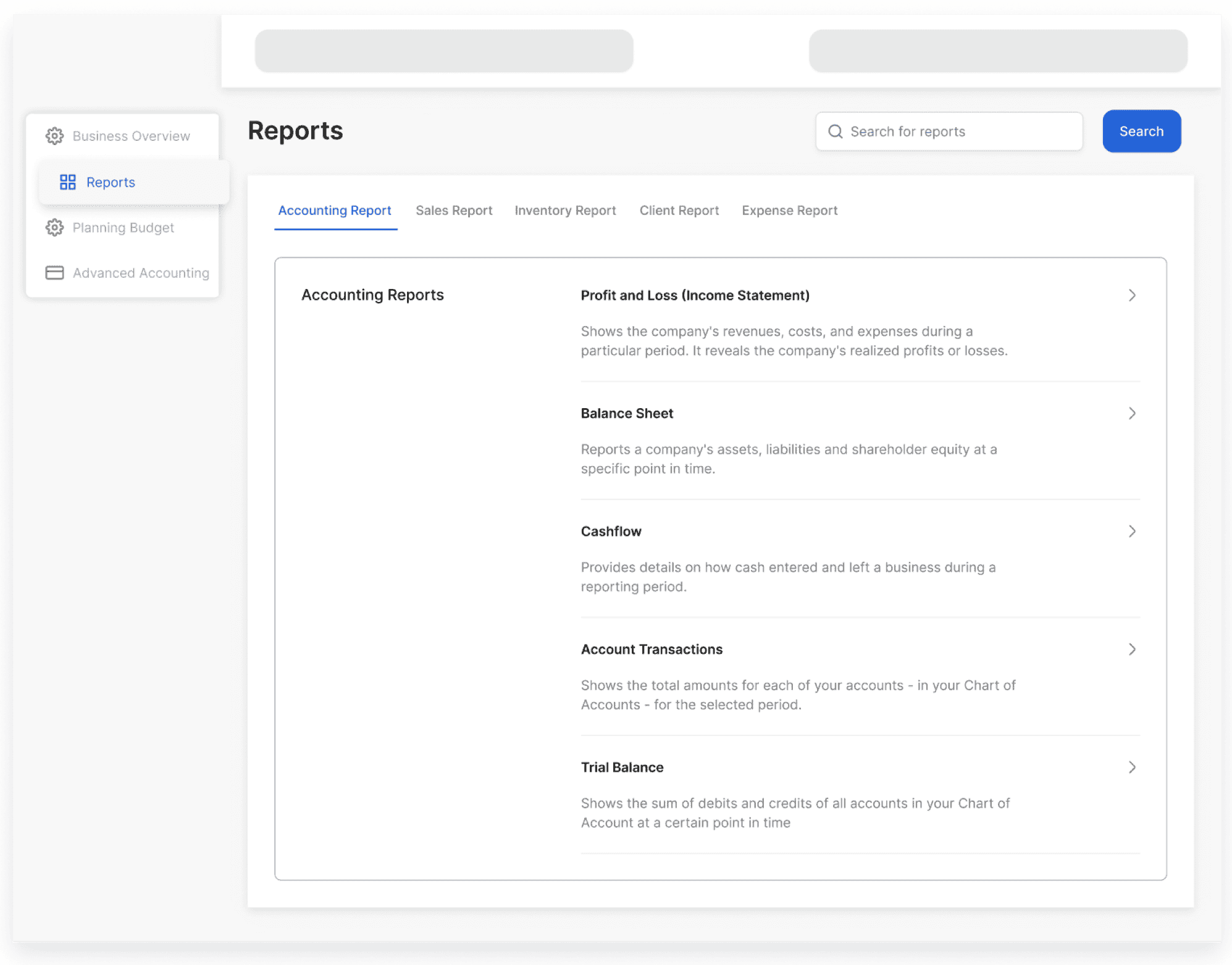 Frequently asked questions about our Free Point of Sale Software
Everything you need to know about our free POS system
POS Software is suitable for all types of retail industries
Vencru's Point of Sale (POS) system is versatile and adaptable, making it ideal for various industries. Here are some sectors that can provide significant benefits:
Works for all stores: clothing boutiques, electronics shops, convenience stores, supermarkets, thrift stores, & concession stands.
Distributors can efficiently manage orders, track inventory, and maintain strong vendor relationships using Vencru's Point of Sale Platform.
Managing inventory, sales, and perishable items becomes seamless with Vencru, allowing grocery stores to optimize their operations.
Coffee shops, restaurants, food trucks, and bars can handle orders, track payments, and keep track of menu items.
Manage prescription orders, drug expiry dates, over-the-counter sales, and drug inventory
Manage appointments, services, and retail sales in the beauty and wellness industry.
Efficiently manage gift shop inventory, sales, and customer data, particularly during peak seasons
Accurately manage liquor inventory, apply age verification for sales, and streamline checkout processes.
Cell phone and Repair Stores
Manage cell phone inventory, track orders and repairs, automating reporting and accounting – with our cell phone store pos software
Simplify your retail operation with the Point of Sale system.
Take control of your sales, inventory, and operations effortlessly. Start your free trial today.