Vencru is an accounting software that empowers government contractors to easily manage their bookkeeping, and accounting and collaborates with staff.
Your schedule as a contractor is tight, so your bookkeeping/accounting should be as light and easy as possible.
Vencru was made with contractors in mind. It has an easy-to-use and intuitive interface, that makes it super easy to run all your daily operations.
The best accounting software for government contractors
Hundreds of government contractors trust Vencru to simplify their bookkeeping and accounting. It gives you complete control over your finances while letting you view financial data in real-time. This helps you make better-informed decisions for your government-contracted business.
Vencru accounting software for government contractors, ensures you stay compliant with federal laws and regulations.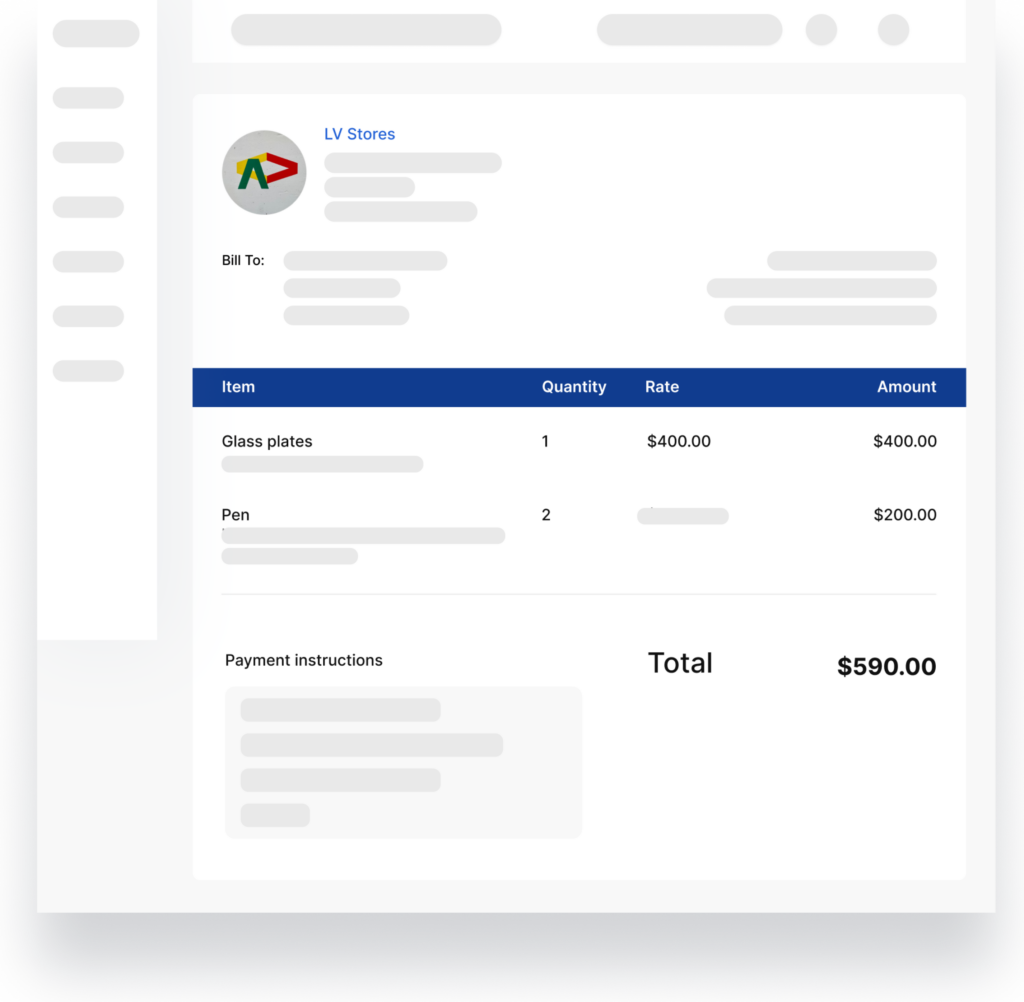 Create and send professional invoices and receipts
As a contractor, you don't have to manually create invoices. Showcase the professionalism of your business, by creating invoices with Vencru.
Clearly showcase the work you've done or are about to do and the costs. Send invoices or receipts to your government clients via email in just one click.
You can also issue invoices in multicurrency. Depending on the country's government you work for, you can send invoices in any currency of your choice. The exchange rate is calculated, and you don't have to stress over calculating it.
Keep track of all your business expenses. Vencru allows you to upload payment receipts to your account. In addition to this, you can also categorize expenses which makes it easier to track your expenses.
Get paid on time with payment reminders
Not getting paid for your services can cost you time and money. Our payment tracker and reminders help you send payment reminders to customers about overdue payments.
Manage your government contacts seamlessly
Improve your customer service by managing client data in a seamless way. Store client name, email address, shipping address, billing address, and notes about customers, and view their history with your business.
Find out why business owners around the world love Vencru
Hear from some of our amazing customers who manage their business with our bookkeeping and accounting software
Collaborate with your accountant and team members
You don't have to do all the work alone on Vencru. Send invitations to your team members to collaborate with you on the software, and provide your government contacts with the best services. And the good news is you can restrict the level of access given to each team member, as well as monitor their activities.
Stay on top of your finances
Your finances tell you how well your business is performing. Vencru's simplified accounting report shows your business profitability, how healthy cash flow is, as well as a summary of your business spending.
Choose the best accounting software for your contracting business
If you are a small business that provides services to the government, you would know the importance of professional and seamless bookkeeping and accounting. You need software that would help you process these while staying compliant with tax regulations.
You need a functionality that helps you send invoices or receipts, manage clients, track expenses, manage inventory (if any), and most importantly, generate accurate reports.
This is so you can focus on providing the best services to your clients. You don't want to spend a lot of time doing manual calculations when you should be thinking about the best solutions to proffer to your clients.
Vencru offers the best accounting tools that were designed with your business in mind. Say goodbye to manual calculations and complicated spreadsheets. With our free trial, you can get on with the best financial management system.
With simplified access to these reports, you can take more well-informed business decisions.
The best accounting app for government contractors
Vencru has been designed to enable you to access or manage your books from anywhere. As a contractor, there are times you have to go out of the office to carry out some duties. Stay connected to your clients and team, even on the go. Send invoices, check prices, review reports, track expenses, and so much more, even on the go.
Advance your government contracting business with Vencru double-entry accounting software
Your business's financial health is as important as your business. Can you tell at any point what the financial state of your consulting business is? At Vencru, we care about your small business's financial health, just as much as you care about your clients.
With our newly improved double accounting system, government contractors can always keep their business in check.
Advance your double-entry accounting with Vencru
Save time spent manually calculating your finances. With Vencru's cloud-based accounting software, getting insight into your business takes only a few minutes.
You have everything you need to take care of your finances. With all these in mind, we have improved our software to include double entry accounting.
Stay on top of your law firm's financial statements.
Efficient Customer Support
Vencru support team is always on the ground to provide the much-needed human support and interaction for your government contracting business. We go above and beyond to attend to you on any of our support channels: Live Chat, E-mail, or WhatsApp
Start your 30-day free trial
Join over 25,000+ businesses already growing with Vencru.