Best cloud Accounting software for self-employed
Give those spreadsheets a break and do your bookkeeping in one space with Vencru- the free accounting software for self-employed professionals. As a self-employed professional, you should be able to send branded invoices to your clients, track expenses, and view simplified reports to understand business performance and grow your business better.
The best free accounting software for self-employed professionals
Using Vencru is intuitive and straightforward. You don't need to have any accounting experience in order to use Vencru. Send invoices in seconds, integrate a secure online payment and get paid faster, manage expenses with ease, and collaborate with clients and employees. Gain insights into business performance and make better decisions that would take your business to the next level.
Think of Vencru as your business assistant. Spend less time doing paperwork and more time focusing on the business core.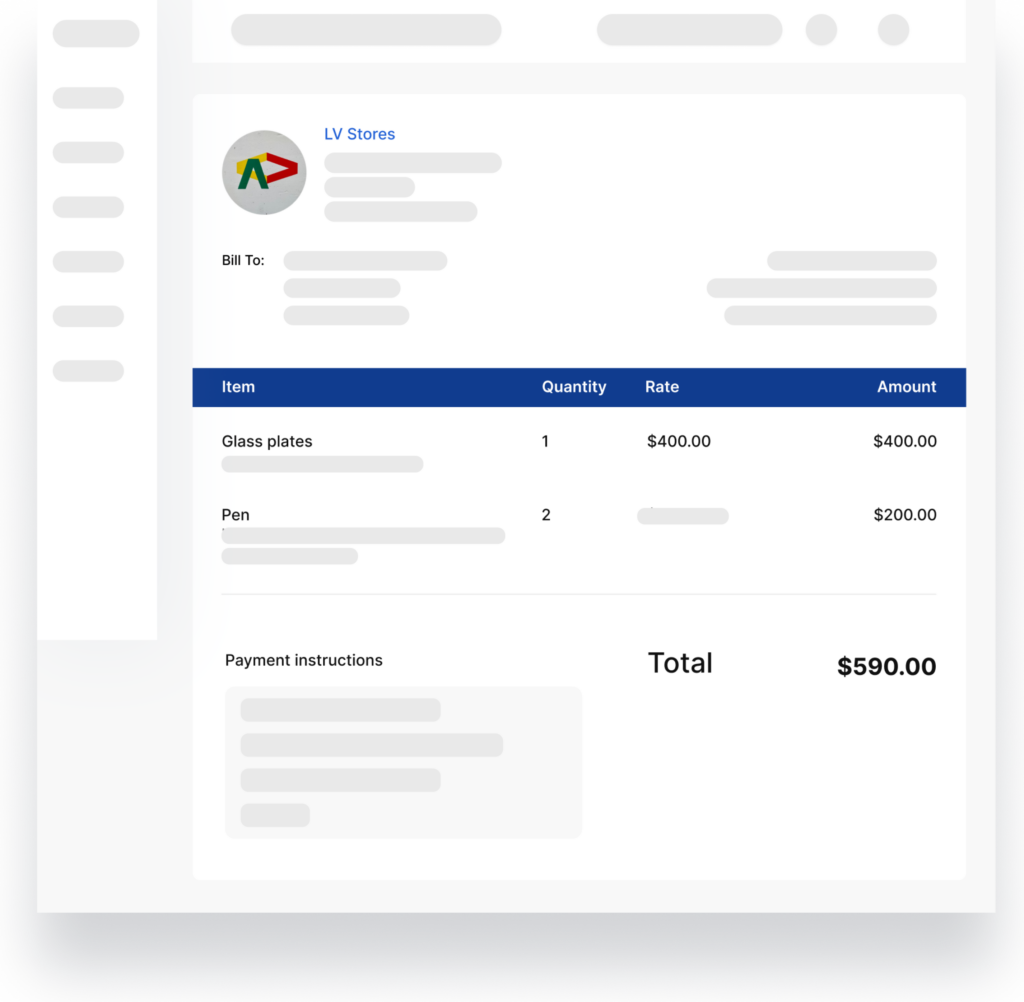 Save time with easy invoicing
Avoid spending so much time doing manual invoicing. Imagine a world where you can track sales performance – you can tell who owes you and how profitable the business is.
Add late payment fees to overdue invoices. Do you invoice some of the same clients every month? Create recurring invoices and have invoices sent out automatically.
Better organize business expenses
Enter your business expenses and Vencru automatically categorizes them. Vencru accounting software for self-employed professionals will store all your expenses on the cloud. You can access them any day, anytime. Upload receipts as photos or files when adding expenses.
You'll know at a glance how much your small business is spending and how profitable your business is.
Present your self-run business in a more professional light. Impress your customers with well-put-together invoices that show off your business branding. Whether you run your business alone or have employees, it is easy to look like the professional you are with Vencru's bookkeeping software for self-employed professionals.
Never have to chase another invoice again. Vencru's accounting software gives your customers the option to pay online. Allow your customers to pay you directly from the invoice.
Integrate the secure and fast online payment and get paid 5x faster. Your clients can pay you with their credit cards in just a few clicks.
Still struggling with Quickbooks? Migrate easily to Vencru and get the best of modern functionalities for your business.
Vencru provides a robust range of functionalities that allows your business to run without distractions and interference.
Effortlessly collaborate with your team members
Collaborate with your team members to track sales, record expenses, and view business reports. Vencru simple accounting software for self-employed professionals allows you to invite and track employee activities. You don't have to worry about not being physically available in to provide efficient customer support.
Build better client relationships
Keep clients informed about their purchases with the client statement. Improve customer experience and relationships by storing customer data. Keep track of their birthdays as well as favorite purchases, thereby providing the best service to them.
Upgrade your business with Vencru double entry accounting software
With Vencru accounting software, you can know exactly how well your business is performing. With easy-to-understand reports, you would never be in the dark as to business performance.
The business overview dashboard shows you at a glance what is going on in your business. This way, you can focus and run your business more professionally.
Vencru free accounting software also ensures you stay tax compliant. Thus, you are confident even when tax season is around the corner.
With simplified access to these reports, you can take more well-informed business decisions.
Accounting app for self-employed professionals
Check in your business anywhere with Vencru accounting app for self-employed professionals. You can connect with your clients and manage your business from anywhere. Send invoices on the road, review accounting reports while at home, take photos of receipts and upload to track expenses.
Vencru accounting software is in sync across the mobile and web. This makes it easy for you to access information on any device without missing any information.
Vencru support team is always on the ground to provide the much-needed human support and interaction for your business. We go above and beyond to attend to you on any of our support channels: Live Chat, E-mail, or WhatsApp
Start your 30-day free trial
Join over 25,000+ businesses already growing with Vencru.