As a service-based business owner, you have your hands full with the core needs of your business. Staying up to date with your accounting or bookkeeping can seem a bit difficult, as you are already overwhelmed. Vencru accounting software for service businesses can help you accomplish all your bookkeeping goals, while still ensuring you carry out other core tasks in your business.
Send professional invoices & receipts to clients
In just a few clicks, create and send professional invoices to your clients. From adding your company's logo to changing templates and colors, reflect your service business' branding.
Vencru also allows you to provide multiple payment options to your clients, thus increasing your chances of getting paid faster. Late payment reminders can also be sent to debtors, once the invoices are past the payment due date.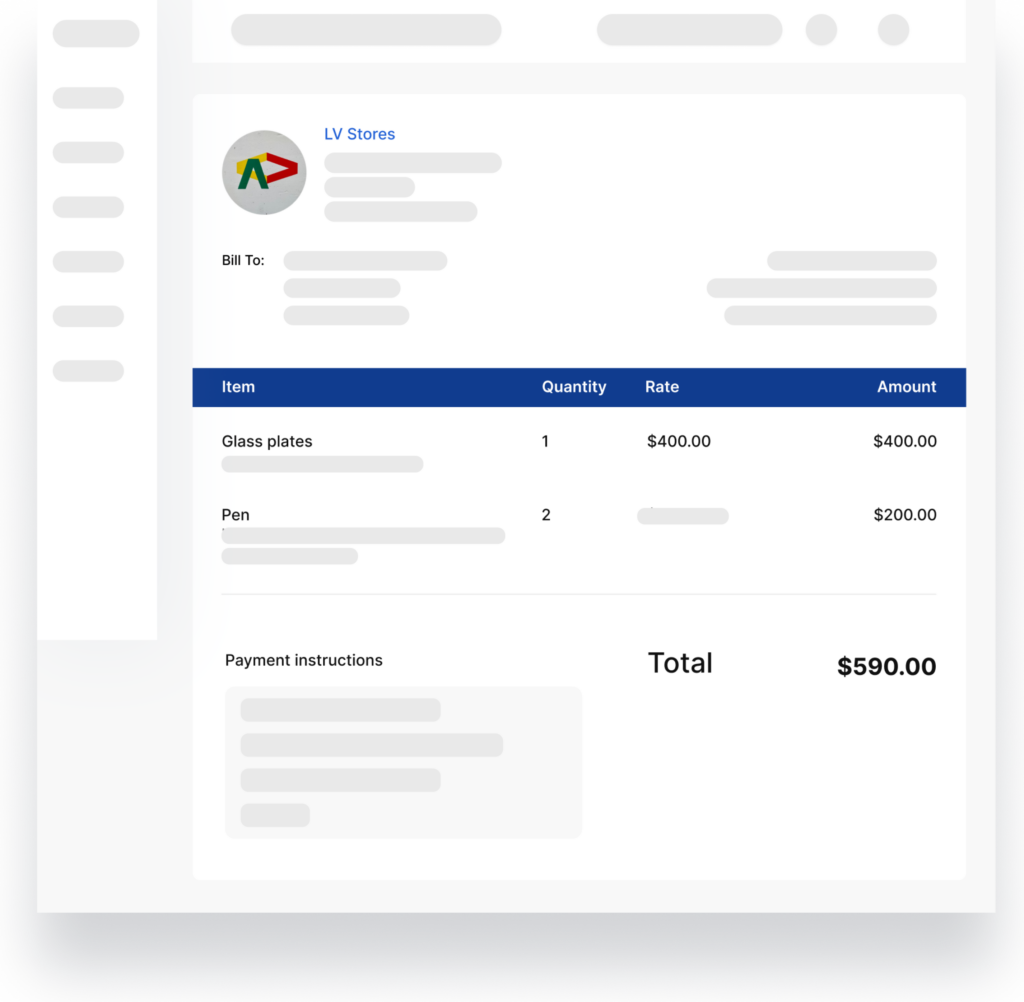 Collect payment faster and more securely
Vencru is integrated with different online payment options and provides a secure environment for payments.
Your customers can pay you directly from the invoice by clicking on the "Pay Now" button. Online payment uses best-in-class security tools hence the safety of your payment is guaranteed.
No business can run without spending money. Expenses grow as your business grows. Vencru allows you to track all your expenses in one place. Expenses can also be categorized, which makes it easier to track your service-based business expenses.
Upload receipts to better organize and track expenses on Vencru.
Generate advanced reports
Turn all data into financial reports with Vencru. Get insights into your service business performance with detailed dashboard reporting. Review details of your sales performance, inventory, expenses, and more.
With detailed accounting reports, you can make more informed business decisions. Reports such as Profit & Loss, Balance sheet, Trial balance, etc., can also be generated.
Find out why business owners around the world love Vencru
Hear from some of our amazing customers who manage their business with our bookkeeping and accounting software
Upgrade your service business with Vencru double-entry accounting software
With Vencru accounting software for service businesses, you can know how your business is performing at a glance. You would never be at loss as to how much money you are making.
With Vencru, a double-entry accounting system, you don't have to worry about getting the most accurate business reports.
Vencru automatically analyzes and provides you with more simplified business reports. This provides the necessary insights for your business growth.
Stay on top of your financial management with Vencru.
Accounting app for service-based business
Your service business accounting and bookkeeping are in your hands now. Manage your accounting from any mobile device – iOS or Android.
As a service-based business owner, you sometimes have to be out of the office or workspace. Now, you don't have to worry about being updated in your bookkeeping. You can create and send invoices, snap photos of receipts and upload them under expenses, manage expenses, manage clients, and review reports.
With simplified access to these reports, you can take more well-informed business decisions.
Choosing the right accounting software for your service business
Save time spent manually calculating your finances. With Vencru's cloud-based accounting software, getting insight into your business takes only a few minutes.
You have everything you need to take care of your finances. With all these in mind, we have improved our software to include double entry accounting.
Stay on top of your service business's financial statements.
Vencru support team is always on the ground to provide the much-needed human support and interaction for your service businesses. We go above and beyond to attend to you on any of our support channels: Live Chat, E-mail, or WhatsApp
Start your 30-day free trial
Join over 25,000+ businesses already growing with Vencru.