We are incredibly happy to introduce our new Vencru mobile application. We listened to the feedback from our existing customers to improve the look and feel.  In addition to getting a new look and feel, the new Vencru app contains a lot of new features. Thank you to our customers who participated in the beta launch of Vencru Android app and worked hard with us to create the simplest mobile app for business owners.  
The challenge of a business owner
When building the original Vencru mobile app, we interviewed small business owners across US, Canada, Europe and African. They all had one common business challenge: managing bookkeeping can be overly complicated. Like one business owner put it "I'm just starting my business… how do I know if my business is growing or I'm just being busy without complicated spreadsheets or mobile apps?"
So we thought, wouldn't it be nice if reviewing your business finances was as simple as using WhatsApp or Instagram? Wouldn't it be great if sending an invoice or tracking your inventory took less than 1 minute?
And thus, the Vencru mobile app was created. Now, the days of complicated spreadsheets, apps with fancy accounting terms are over. Now business owners can focus on exactly what they need – growth.
What's new
Everything! The app was totally redesigned from scratch for a better simple and easy experience. We have also released the iOS mobile app. Business owners can categorize create invoices, track expenses, review business finances, and manage inventory easier. Business reports are much simpler to allow you to make decisions that grow your business. It is available for free to all business owners focus on safely restarting there business.
Vencru reduces the challenges of running a business
Invoice with ease: Create professional invoices in less than 1 minute. Send to customers anywhere WhatsApp, email, Facebook messenger, etc.
Manage your products better: Follow your sales in real time, know the products your customers love, and control your stock levels.
Track your expenses: Stay informed on your highest expenses and save money in the process.
Get accurate reports: Let go of complicated spreadsheets. Understand your business finances in one glance—without you having to do any math.
Get business coaching: Personalized feedback that helps you take your business to the next level.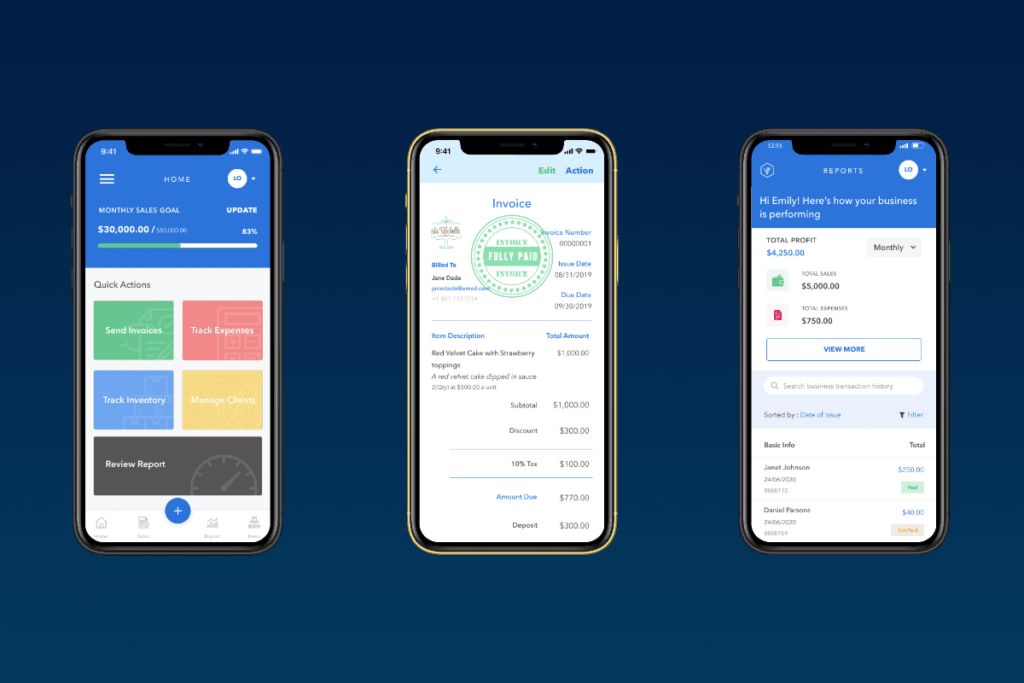 All in all, the Vencru mobile app makes calculating business profits and managing finances more efficient for small business owners. 
Already a Vencru user?
Upgrade your mobile app and prepare to be dazzled. Available on iOS and Android.
Not yet on board?
Let us show you how Vencru helps business grow stress-free.