Tracking inventory can never be over-emphasized. Every small business owner has some amount of inventory. For example, be it a retail store, school, or unisex salon; stocks like groceries, books, uniforms, and other items used to satisfy your customers and students are all included in your inventory.
So, tracking inventory is essential for the growth of a business, and there are must-have features for any inventory management software you choose for your business.
This and many more we will be discussing within this content. Do not fail to send your questions, insights, suggestions, and review in the comments section below
What Is Inventory Management Software?
Inventory management software is a combination of technology, processes, and procedures that support the monitoring and maintenance of stocked items. Meanwhile, by stocked items, we refer to your inventory.
There are a lot of criteria leading to the use of inventory management software. For example, do you,
Experience loss of items in your inventory?
Notice expired goods, weeks after the expiration?
Find it expensive, stressful, and time-consuming to count your stocks over and over again?
Double-count available products in your inventory?
Find it hard to track your debtors?
Detect some inconsistency with feedback from your employees regarding your inventory and workspace?
Find the list unending?
Vencru retail accounting and inventory management software helps you;
Stay up-to-date with stock levels with a free, easy to use and enjoyable app
Never to experience double-counting
Keep track of your debtors
Track your profit levels
Avoid wastage of your goods
Prevent overstocking
Manage your client by offering them the best deals and support
Do so much more
How Important Is Inventory Accounting?
Inventory accounting is an accounting body specializing in valuing and accounting for differences in assets in your inventory.
For instance, here are some reasons that make inventory accounting important.
It provides an accurate presentation of your business finances.
Inventory accounting permits small businesses to assess areas to boost profit margins at each stage of the product cycle.
In evaluating the value of products available, a firm can adjust its product value. And improve its profit margins by reducing expenses.
How Can I Keep Up With Tracking my Inventory?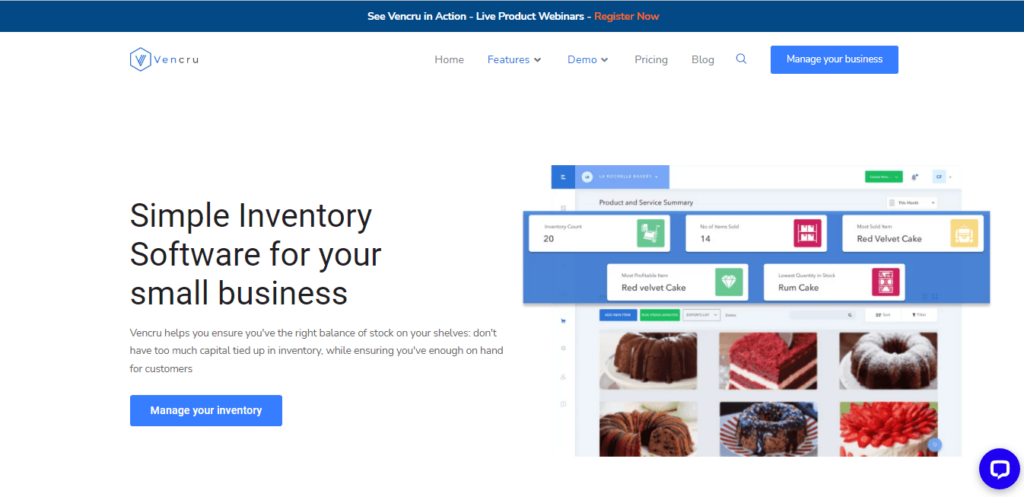 You don't need to do much to keep up with tracking your inventory. Vencru took the initiative of bringing your business to you. However, covering over 260+ countries and is available on iOS, Web, and Google Play store. With our inventory tracking system, rest assured that you'd never experience losses but profit and constant growth.
The Benefit Of Tracking Inventory
Stay up to date on your stock levels
Avoid double-counting or selling out of stock
Keep track of debtors
Track your profit levels
Avoid product wastage
Track employees' sales performance
Manage your client relationship
Final Takeaway
Tracking inventory is a unique aspect of every business. Therefore, having excellent inventory management software is important. For instance, managing your stocks avoids wastage of products, and preventing overstocking is certainly what your business needs.
Most importantly, are you looking for an inventory management system for your small business? Vencru is the perfect solution for you!
With the help of Vencru, you can manage all your products. It equally provides you with a wide range of excellent features at the lowest cost!
Sign up with us today and evolve your inventory tracking and management processes! 
Get Vencru now! Make sure you stay tuned to our blog to get more resources to help you navigate the market. Good luck!