People find it less convincing to say retail experience counts as customer service experience, but I'd like to begin this blog with the experience of a friend.
Simi had just put to bed and needed some groceries. Augustine (her husband) headed for the closest local grocery store. Upon arrival, he grabbed a cart with ease as there was someone out in the parking lot returning carts used by other customers.
He began walking the aisles and grabbing the products from the list they had made. Each shelf was fully stocked thanks to the shelf stackers that were working hard putting/replacing products on the shelf as fast as possible.
At some point, he had trouble finding an item on his list and reached out to an employee on where to find it. The employee dropped what she was doing and walked him to the aisle where the item was displayed. Afterward, he headed to the checkout counter where a team of individuals helped gather and bagged his items.
Upon payment, he remembered he had forgotten his Debit Card in his car. They offered to wait for him and sent one of their employees to assist in getting him back on in to ensure his buyer's journey was successful. Once completed, they even offered to help out and load the items into his car.
Now imagine, in that situation…how many people were working to make sure Augustine had a pleasant shopping experience in the store?
That situation alone has at least a half dozen people providing a form of customer service. They may not have had direct contact with him, but they still rendered  "assistance/advice" to the customer.
It's still a retail situation, but they are all part of the customer service experience for that customer.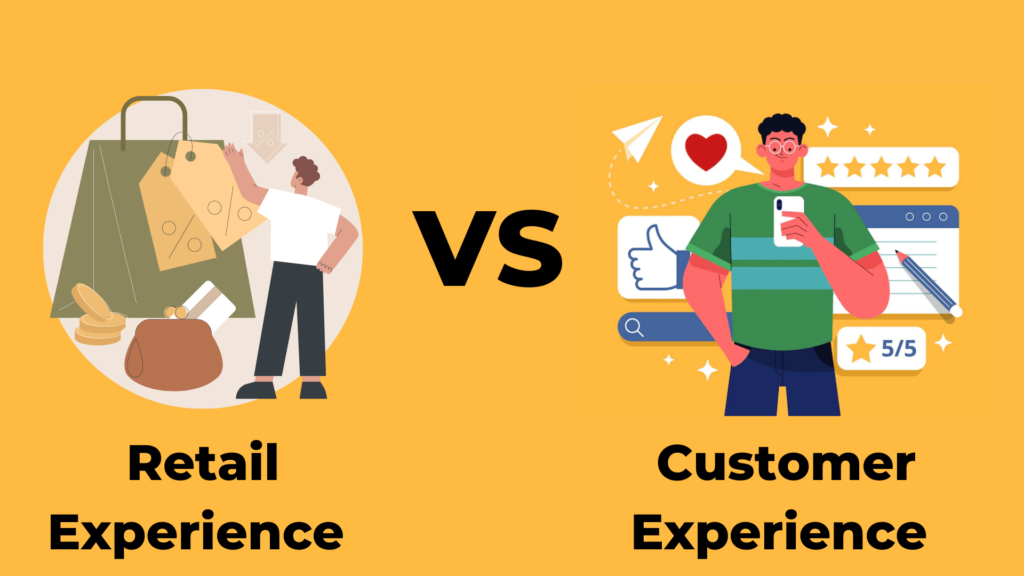 What is Retail Customer Experience?
A retail customer experience is a comprehensive experience a customer gets on a buyer's journey while purchasing/ordering a product from a particular retailer.
Retail customer experience varies even after frequenting a particular retailer.
What makes a good retail experience for customers?
There are 5 (five) distinct points to creating a good retail experience for your customers. They are:
Good Listening Skill

Executional Excellence

Brand Experience

Fast-track Services

Problem Management
Good Listening Skill
A customer needs to feel welcomed, recognized, respected, and special upon entering your store/supermarket.
Having staff with:
Great listening skill

Attention to detail
Executional Excellence
To achieve execution excellence, your staff needs to have in-depth knowledge of the needs/request of your customers. These can undoubtedly help when it comes to decision-making.
Having staff that:
Are understandable

Knows a basic idea on each item in your store for proper dishing of advice

Behaves patiently
All of the above builds a 'wow' experience for the customer, thereby exceeding their expectations.
Brand Experience
Putting up a welcoming and consistent theme is essential either in-store or online. Remember, your brand tells a story about you and attracts your customers in many ways. Providing an easy transition/movement from your online to in-store shopping to create a smooth and continuous experience.
Being able to assist customers when in difficulty as quickly as possible will make them feel they are receiving amazing services and attention.
Fast-track Services
Time management is important, so fast-tracking your services and how it is delivered is essential. Implement this in your services by making sure customers are not allowed to spend more time than needed in their shopping process.
Methods that could be employed for the success of time management are as follows:
Easypay

allows your customers to make purchases online without having to sign up – this speeds up their purchasing process and decision.

Problem-free return

is a situation where customers worry less about heading in-store or returning purchased items.

Self-checkout options
Problem Management
The age-old saying of "the customer is always right" is significant to be remembered. Solving customer difficulties can lead to greater customer satisfaction. 
You'd be amazed at the number of clients you could satisfy just by saying 'I'm sorry. Your staff needs to be aware of the manners of approaching customers.
Compensating customers for huge problems with a refund, small token, or a gift card can create a 'wow' experience.
What is Customer Service Experience?
Undoubtedly, you might have high-quality products and services, but if the customer service is not good, it can lead to a bad customer experience.
Customer experience includes a variety of features, but what matters is – what do customers think about your business, service, or brand?
Keeping that in mind, customer service is one of the most important things that businesses should be focusing on. It is how customers feel when they get to your store or company. How was their issue handled?
What makes a good customer service experience?
Every endeavor a company makes towards their customers contributes to the overall customer experience, including communication, the quality of the products you sell, the pre-and post-sales process, and other related features.
Getting feedback from your customers:

Asking them what they think about the products/services you provide is a great step to showing your customers that you care about satisfying their needs. This step is very resourceful as it helps you know if you are doing the right thing or not.

Attention to detail:

Customers are sensitive and have different attitudes towards various situations. Your staff must pay attention to the tiniest body language or reaction and know how best to solve the problem or refer them to someone who can.

Time conscious:

A friend of mine will always say

'time is money'

so, therefore, prompt response in providing solutions in solving a customer's problem is pertinent.

Provide different methods of communication:

In offering different methods of communication, customers believe that you have their interest at heart. Medium of communication like,

Email

In-person

Telephone

Website
Being able to offer more options makes your customers have a better experience.
How Can Vencru Help You?
Vencru is the easiest invoicing and accounting software for your business either retailing or wholesale purposes.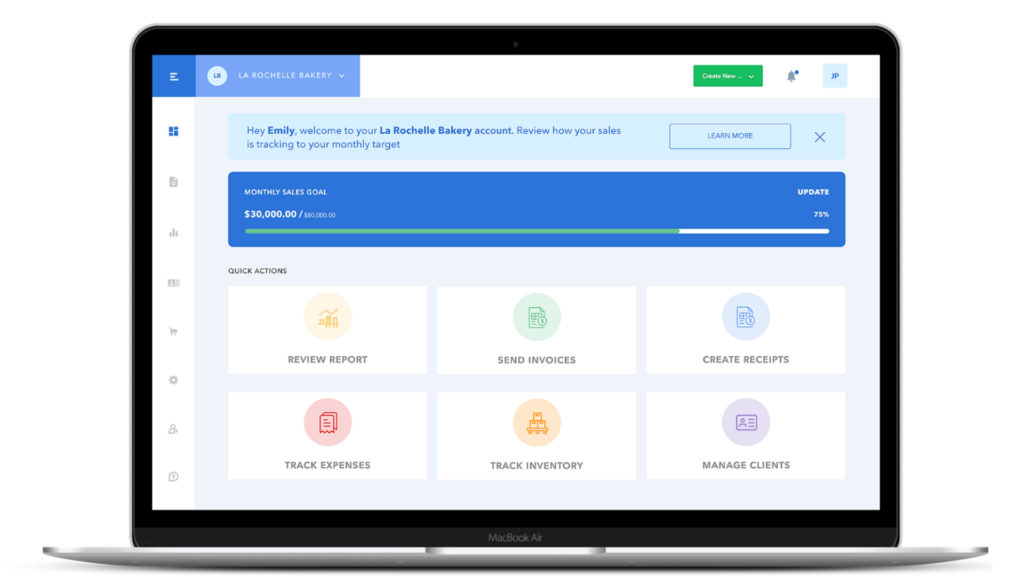 Vencru app is one of the best tools to grow your business.
The benefits of using Vencru as your business tool are as follows:
Sign up with us today, and get the best experience ever!
Final takeaway
Retail customer experience varies even after frequenting a particular retailer. Retail and customer service experience are closely related.
In as much as you might term it contextual, the final result is all that matters, which is what your customers get out of every visit to your store.
Make sure you stay tuned to our blog to get amazing resources to help you navigate the market. Good luck!