Proper client management is key to a happy client and having them do business with you over and over again.
At the basic level, the phrase "The customer is always right" implies there is nothing more important than customer satisfaction while running a business. And although this seems like an obvious enough fact, there are many organizations out there that fail to take into account how customers and clients are to the longevity of your business. 
In this regard, small businesses struggle the most. Customer satisfaction is much harder to achieve for a small business than it is for bigger businesses out there. 
But why is this the case? 
It's mainly because, unfortunately, small businesses fail to focus on client relationship management and thus end up manifesting a dent in the rest of their customer satisfaction tactics. 
However, it does not have to be that way for you! Managing and satisfying your clients can be as easy as a breeze – but only if you pick the right software for client management. 
In this article, we will look at 5 of the absolute best tools and software for client management. 
Whether you are on the lookout for free software for client management or want a paid tool that can help you streamline your client management processes – you must keep reading to find the answers! 
5 Free Tools and Software for Client Management
Most small businesses lack resources when it comes to establishing a cohesive, strong system of client management. However, a strict budget should not hold you back from focusing on customer satisfaction, which is why free software for client management is always an option. The following list covers 5 of the best available options when it comes to client relationship management: 
Vencru
Vencru is accounting software that comes with an abundance of other features, including client relationship management. As a CRM software, Vencru helps you stay on top of your client interactions and thus, boost client retention. Using Vencru grants you access to your client's history – which means you can always tap into the platform and check the records to provide a tailored experience for each of your clients.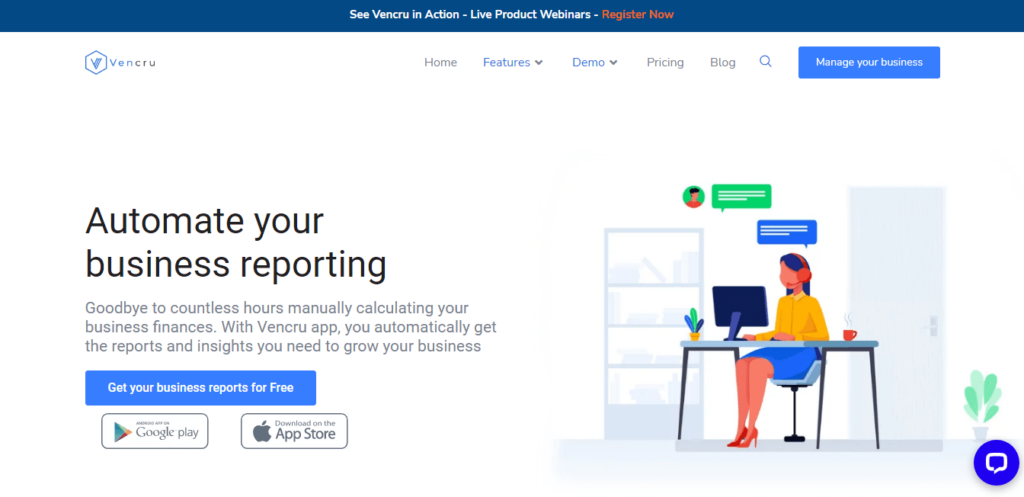 Vencru offers several packages. Its Free plan is sufficient for a small business with limited needs. Choosing Vencru would mean you are going easy in your pockets but still getting all the features you need to elevate your business. 
EngageBay
Another great and free software for client management is EngageBay. Although it's relatively newer than some of the other contenders on this list, it is by no means not fit enough to help you elevate your CRM processes. 
You can create elaborate sale sequences, craft personalized emails, and track your interactions with just this tool. Sounds great, right? Like Vencru, EngageBay is also completely free of cost, but you can upgrade to a paid plan if you want to. 
Bitrix 24
Bitrix is a great free tool for CRM because this app allows you to offer an unlimited number of users and contacts. So, not only can you add your whole client list to the platform, but some of your other teammates can hop on Bitrix to take care of client relationship management. 
Think of Bitrix 24 as a platform that does not only help you take care of your clients but also encourages coming together as a team and working towards the betterment of your business. The app allows you to chat internally, make company polls, and even publish announcements. 
Hubspot
We are sure you have heard of Hubspot – it is a one-stop-shop for almost all business problems. However, did you know that Hubspot has a free CRM tool that helps you scale your business beyond expectations? Well, now you know!
Hubspot offers free software for client management – and this is for unlimited users! You can manage sales processes, workflows, and customer interactions across multiple channels from just this one app. That sounds like a steal!
Freshsales
Freshsales offers a client management service – but this is not all it does. Primarily, Freshsales is a sales tool aimed to automate sales processes so that sales teams can benefit. However, since client relationship management is an integral part of the sales process, Freshsales helps you elevate your customer relationship management tactics!
Interact with your clients with built-in email, phone, and chat options. Along with this, you can also focus on your sales processes through Freshsales if that's something you need. Their Free Forever Startup plan is, as the name suggests, free forever and can be tapped into whenever you decide it is the time to do so! 
And that's for the list of free software for client management. If you choose one of the paid plans, there is room for an upgrade, but you don't have to. If you are a small business, the free plans should be enough to improve your client relationship management and retain clients in a much better way. 
Software for Client Management: Honorable Mentions
The list above may be helpful, but it is by no means exhaustive! There are many other tools and software you can use for client relationship management, such as: 
Each of these CRM software is good for different needs, so in the end, your choice of software should depend on your particular set of requirements.
Final Takeaway
So, that's our list of the best tools and software for client management. If you and looking to fulfill your invoicing small business needs and or want to focus on accounting while you evolve your CRM tactics, then you must consider Vencru! 
Vencru is the easiest invoicing and accounting software that provides you with comprehensive sales and business reports, performs inventory management, manages your clients and employee sales.
In addition, here are tips for managing your debtors. 
Good luck, and make sure you keep an eye out on our blog for many other resources to help you ensure the success of your business.