Starting a new business venture can be both exciting and challenging. To help make your startup journey smoother, we've compiled a list of essential software tools every startup needs that cover various aspects of running a new company. From website building to accounting and everything in between, these tools are designed to streamline your operations and boost productivity. Let's dive in!
Website Builders
Email Hosting
Collaborative Tools
Design
Building your Team: Freelancers
Accounting
Spend Management Software
CRM Software
Payroll
Payment Gateways
Paying International Contractors
1. Website Builders
Why It's Important: A solid online presence is non-negotiable for startups. These website builders allow you to efficiently create and manage your website, even if you're not a tech whiz.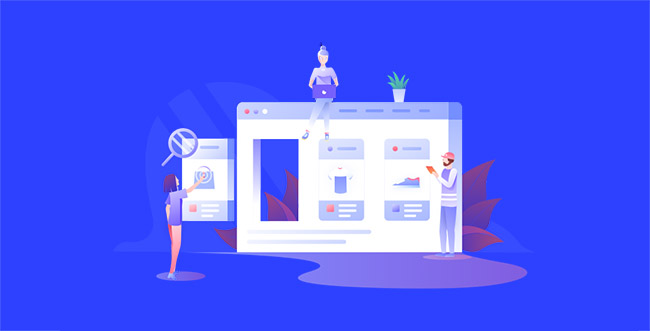 WordPress: WordPress is a versatile and user-friendly platform for building and managing websites. It offers various plugins and themes to customize your site's look and functionality. (Free to start, with premium options available)
Webflow: Webflow empowers you to create responsive, visually stunning websites without coding. It's perfect for startups looking to make a solid online presence. (Free trial available; paid plans start at $12/month).
GoDaddy Website Builder: GoDaddy provides an easy-to-use website builder with hosting services. It's an excellent choice for startups that want a simple and hassle-free website setup. (Free trial available; paid plans start at $6.99/month).
2. Email Hosting
Why It's Important: Professional email hosting ensures your communication is reliable, secure, and branded with your business domain.
Office 365: Microsoft's Office 365 offers robust email hosting, along with essential office software like Word, Excel, and PowerPoint. It's a comprehensive solution for professional communication. (Paid plans start at $5/user/month)
Google Workspace: Formerly G Suite, Google Workspace provides secure email hosting, cloud storage, and collaborative tools like Google Docs and Google Meet. (Paid plans start at $6/user/month)
3. Collaborative Tools
Why it's Important: These tools facilitate seamless communication and collaboration with your team, partners, and clients, regardless of location.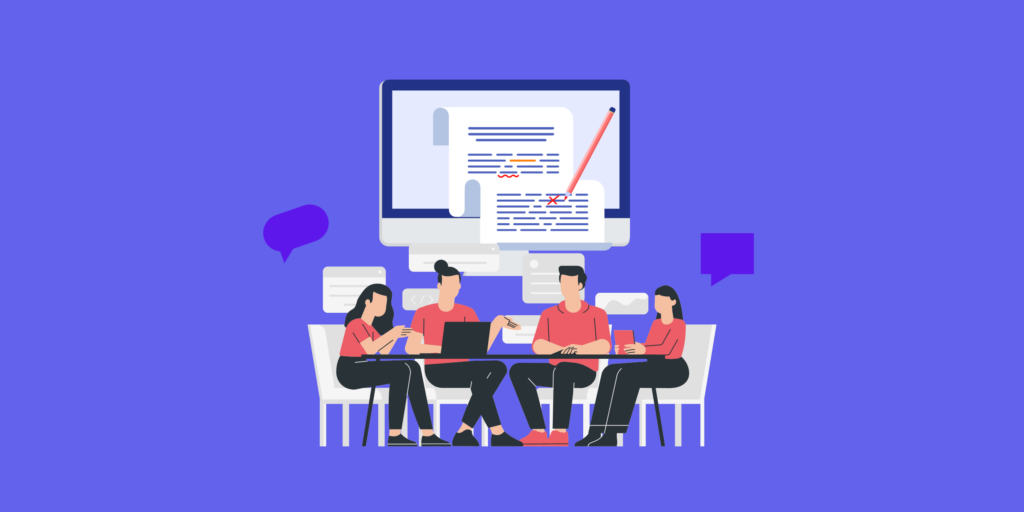 Zoom: Zoom is a popular video conferencing tool that enables seamless communication and collaboration among team members and clients. (Free and paid plans available)
Loom: Loom allows you to create quick video messages and tutorials, making explaining complex ideas easier or providing feedback. (Free and paid plans available)
Google Meet: Google Meet is a video conferencing solution integrated with Google Workspace, offering secure and efficient virtual meetings. (Free and paid plans available)
4. Design
Why It's Important: Design matters; these software tools help you create visually appealing products, websites, and marketing materials.
Figma: Figma is a collaborative interface design tool that streamlines web and mobile applications' design and prototyping process. (Free and paid plans available)
Adobe XD: Adobe XD is an industry-standard design and prototyping tool that enables you to create stunning user experiences. (Free and paid plans available)
5. Building your Team: Freelancers
Why It's Important: Access to a global talent pool is vital for startups to tackle various tasks without needing full-time hires.
Upwork: Upwork is a vast online marketplace where you can find freelancers for various tasks, from content writing to web development. (Free to join, fees based on project costs)
Fiverr: Fiverr is another platform connecting businesses with freelancers and offers a wide range of services. (Free to join, prices based on project costs)
6. Bookkeeping and Accounting
Why it's Important: Proper financial management is the backbone of your startup. These tools ensure accurate bookkeeping and financial insights.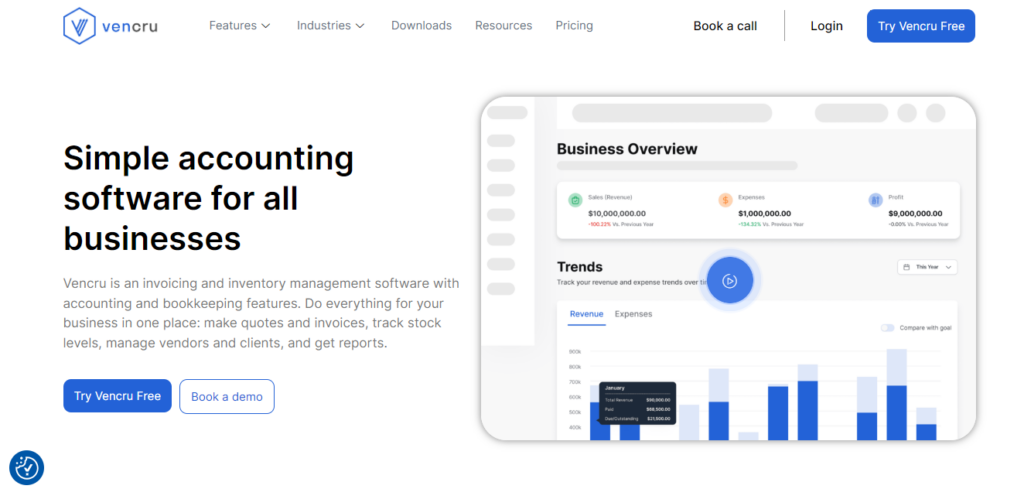 7. Spend Management Software
​​Why It's Important: Managing your startup's finances efficiently, controlling expenses, and forecasting cash flow are crucial for sustainable growth.
Brex: Brex is a financial technology company that offers corporate credit cards and expense management solutions. It's designed to help startups manage their spending effectively.
Ramp: Ramp provides spend management software that helps startups control expenses, automate accounting, and gain insights into company spending.
Float: Float is a cash flow forecasting and management tool that helps startups stay on top of their finances by predicting future cash flow.
8. CRM Software
Why it's Important: Customer relationship management is critical to building and retaining a loyal customer base.
HubSpot: HubSpot offers a comprehensive CRM platform that helps startups manage customer relationships, track leads, and automate sales processes. (Free and paid plans available)
Keep: Keep by Google is a simple, free CRM tool that assists startups in managing contacts, tasks, and follow-ups. It's great for businesses just getting started.
9. Payroll
Why it's Important: Managing payroll is essential for legal compliance and employee satisfaction.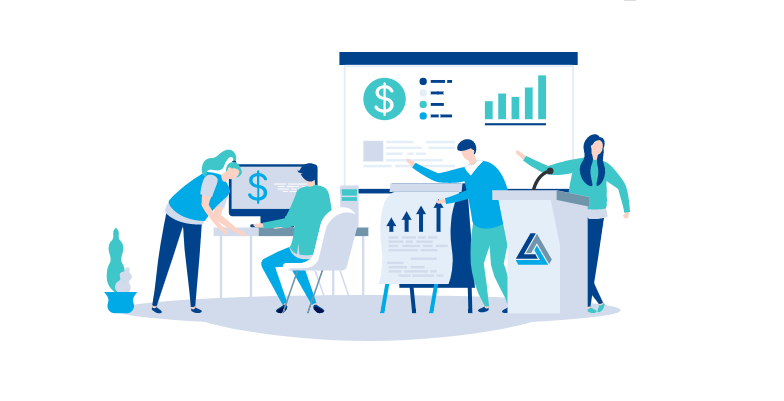 Image Source (proche)
Gusto: Gusto is a payroll and HR software designed for small businesses and startups. It simplifies payroll processing, benefits administration, and compliance. (Paid plans start at $39/month)
Rippling: Rippling offers a fully integrated HR and payroll platform that streamlines employee onboarding, payroll, and IT setup. (Pricing available upon request)
Deel: Deel specializes in international payroll and compliance, making it easier for startups to pay international contractors and freelancers. (Pricing available upon request)
10. Payment Gateways
11. Paying International Contractors
Why it's Important: These software tools are crucial for seamless payments if your startup involves international contractors or remote workers.
Wise (formerly TransferWise): Wise is a reliable and cost-effective way to send and receive international payments, making it ideal for startups working with international contractors.
WorldRemit: WorldRemit offers international money transfer services, allowing startups to send payments to freelancers and contractors worldwide easily.
These software tools cover various aspects of running a startup, from establishing your online presence to managing finances and collaborating effectively. Depending on your startup's needs, you can mix and match these tools to create a tailored software stack that helps your business thrive. Whether you're a solopreneur or part of a growing team, these tools are designed to make your startup journey smoother and more efficient.
Related: 10 Free Tools for Small Businesses